Gian Lucca Afflitti Group - Nov 2015
Siamo felici di aver participato alla prima crociera della samambaia nel mar di banda, apprezzando tutte le belleze e tutti I pregi di una barca molto affascinante. Abbiamo incontrato "belle" persone che sicuramente non dimenticheremo-Augurandoci di veder di nuovo, abbracciamo tutto l'equipaggio -;!?
Anna & Michal - Nov 2015
On Samambaia your dreams become true: you dive with hammerhead sharks, snorkel with whales & Mantas and see beautiful coral gardens! Thanks for exceptional experience :) ..... Good Company, Delicious Food, Amazing Dive, Great Boat
Jemmy - Christmas 2015
Thank you for the hospitality. The whole experience was fantastic and feel welcomed by the whole team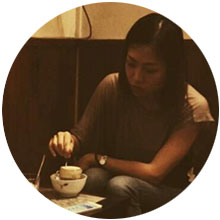 Yenny Effendi - Christmas 2015
Superb everything. The boat, the service, the people, the dives. Would definitely join you guys for another liveaboard. Highly recommended.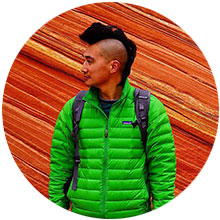 Jonathan Jung - Christmas 2015
Incredible boat and crew. We had an amazing experience and will definitely go back!
Cruising Indonesia - Christmas 2015
Thank you Samambaia! for building unforgetable memories for us. This was one of the most amazing liveaboard diving trip we had because was not only diving but an awesome Sea Adventure with lots of whales, dolphins and some other amazing sealife. Thank you
Ilaria - Christmas 2015
Thanks for the beautiful trip! Fishy dives and fishy meals :D The crew is fun and helpful. Never seen such a beautiful KAPAL. a kiss ....
Allie & Jonathan - Christmas 2015
A very big THANK YOU to the Samambaia crew for an amazing 11 days in Raja Ampat! great Food, great company, beautiful sights, and amazing underwater adventures. We've already dreaming of when we can return again-- hopefully, sooner rather than later. best of luck! *so happy to had my very first dive in Raja!! vielen danke,Johanes !
Ade & Yenny - Christmas 2015
Thank you for a wonderful christmas! Everything goes as perfectly as it could. Couldn't be more grateful. see you on the next trip.
Franca & Mario - Dec 2015
Siamo veramente contenti di aver artecipato alla crociera sulla samambaia non pensavamo che il paradiso terrestre esistesse veramente grazie a dei compagni di viaggio meravigliosi ed a un equipaggio eccellente. Abbiamo iniziato il 2016 veramente bene Ps un po' leggeri nel portafoglio ma felici e contenti!
Monica & Giovanni - Dec 2015
Grazie mille della maravigliosa vacanza che ci avete regalato… la perfezione, ogni tanto, è di questo mondo!!! Tutto è stato splandido, l'armatore e l'equipaggio simpatico e molto cordiali, il cibo stupefacene, Johannes (Giovanni) molto bravo ad organizzare il nostro tempo libero, insomma grazie ancora che ci avete fatto viviere il Paradiso.
Anna - Dec 2015
Unforgettable cruise, fantastic diving, very kind staff, wonderfull landscape.... in one word "paradise"
Boy F, Hana.P - Feb 2016
Cheers for Samambaia crew for the great underwater adventures, we will miss waking up every morning getting ready for dive. Thanks to Paolo & Anita, this boat makes an amazing memory to us. Cant wait for another trip and Italian pasta with wine as well. Good luck to this happy boat and the crew. Grazie for the Manta.Orca,Wobbegong, walking shark, eagle ray, sharks, two spot goby and many more.
Joanna K - Feb 2016
Had a great trip to Misool with Samambaia
Allie & Jonathan - Mar 2016
Don't think either of us expected to be back soon.. but we are so happy to have been on the Samambaia for our second time already! Even with Alfred's (:) ) mishap, we all still thoroughly enjoyed our time adventuring (and eating) in Raja Ampat. And let's take a moment to talk about the diving :) ! Thank you again to Johannes for helping me become an advanced open water diver when just a few months ago.... I would have never thought I would do such a thing... but exploring the underwater world has definitely been another amazing experience. Even finding the rare Frangki manta and underwater performances by Frangki. And the bestest part was discovering a new dive spot SUPER BAGUS!!!! :) (turtles, MantasRays, Fish, lots of fish, more turtles and beautifull coral) Until next time! Super terima kasih for the unforgettable time !
Enver & Paola - Mar 2016
Roberta & Pietro - Mar 2016
Claudia & Remi - Mar 2016
A most heartful thank you to all the crew that made paradise superb with smiles all around, attentiveness and genuine warmth! The experience underwater consistently blew our mind out ( even though we are junior divers!) Thank you for the patience, the education and for finding some of the most incredible creatures + fish. Bravo Johannes for such an amazing journey & for carefully planning incremental discoveries. A speacial thanks to Recky+Frengki for being such amazing explorers & for making us fell so confident underwater! We look forward to being back onboard of the Samambaia soon! ¡muchas gracias y hasta pronto!
Raja Do - May 2016
To Gian Paolo, Johannes, Frankie, Viola, Pak Abdul and all the friends of Samambaia that made our cruise sooo enjoyable, a heartfelt, sincere and grateful thank you. The best thing I can say is that I saw + learned things I have never seen or know before.Thank you again. Until next time
Ash - May 2016
From one paradise (Hawaii) to another in Komodo. WoW! Thanks Paolo,Johannes,Frankie,Viola,Abdul and everyone, If this were the worst trip and experience of my life, I would be so blessed.Thank you again
Grace & Brian - May 2016
Vacation of a lifetime! Thank you, to the crew of the Samambaia for everything! see you next time!
Fifi Sutanto - May 2016
I'm very grateful for the extra effort the whole crew put in to give us an unforgettable experience! From the moment I got in touch with your ground crew, all arrangements just flow so nicely. I will always remember all the 20 mantas that swam with us & checked us out! all the positivity on this yacht is contagious! Thank you!!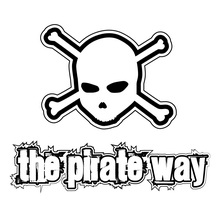 David Falander
I had a lovely trip, Nothing less then perfection